Texas Reggae - It's all country music, just different countries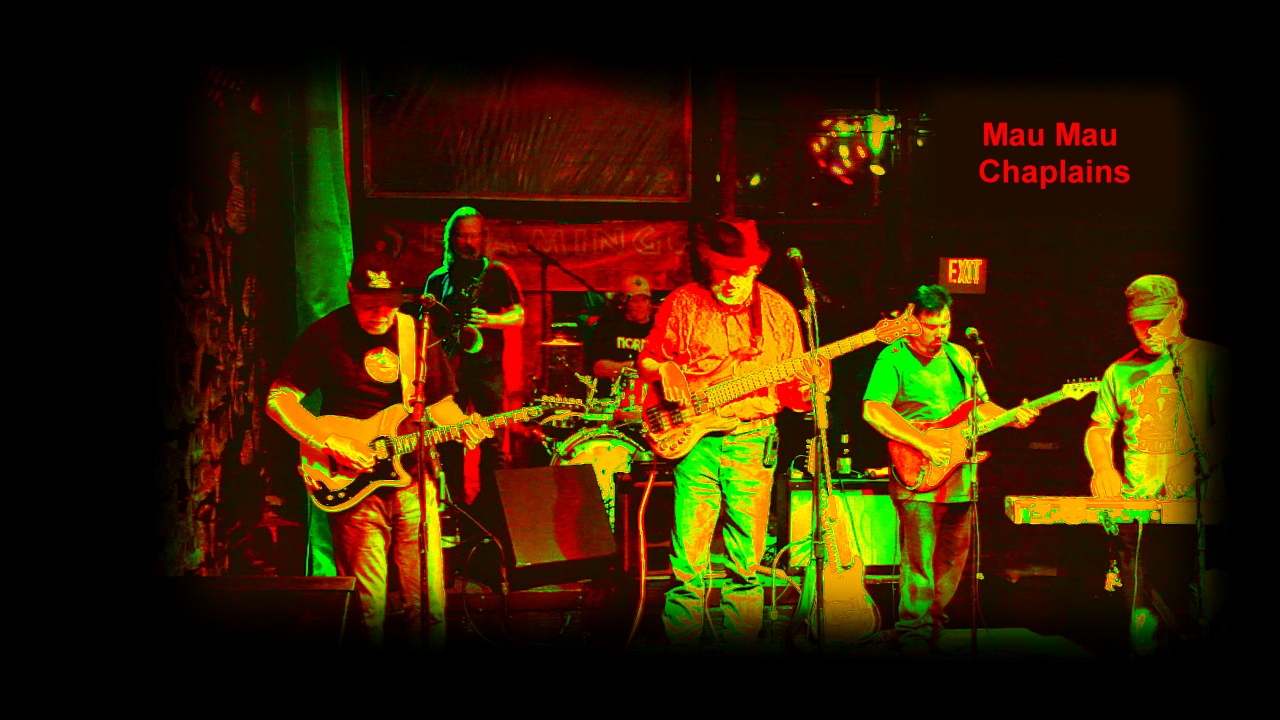 Welcome to the music of The Mau Mau Chaplains, The Stop The Truck Band's reggae alter/ego, and Texas' premier reggae cover band.


Mau Mau Chaplains S.X.S.W. Showcase
2017

10:00 PM
Watch the Mau Mau Chaplains pre S.X.S.W. Special on You Tube


WEB FAVORITE!
Collyman - Performed on the Auditorium Shores stage for SXSW 2005.

Live Cut!
Outlaw Medley - Captured one adventure filled spring evening at the Hyatt Regency, Lost Pines.

For a limited time only, we are making the entire catalog of The Mau Mau Chaplains, The Lotions, and I-Tex available in full length, high fidelity format for your listening pleasure!
Click here or select Discography

These are, for the most part, recently released, HD quality videos.

HEY Mau Mau fans! Click here to see the Mau Mau Chaplains on YouTube.com.


Every Wednesday Night...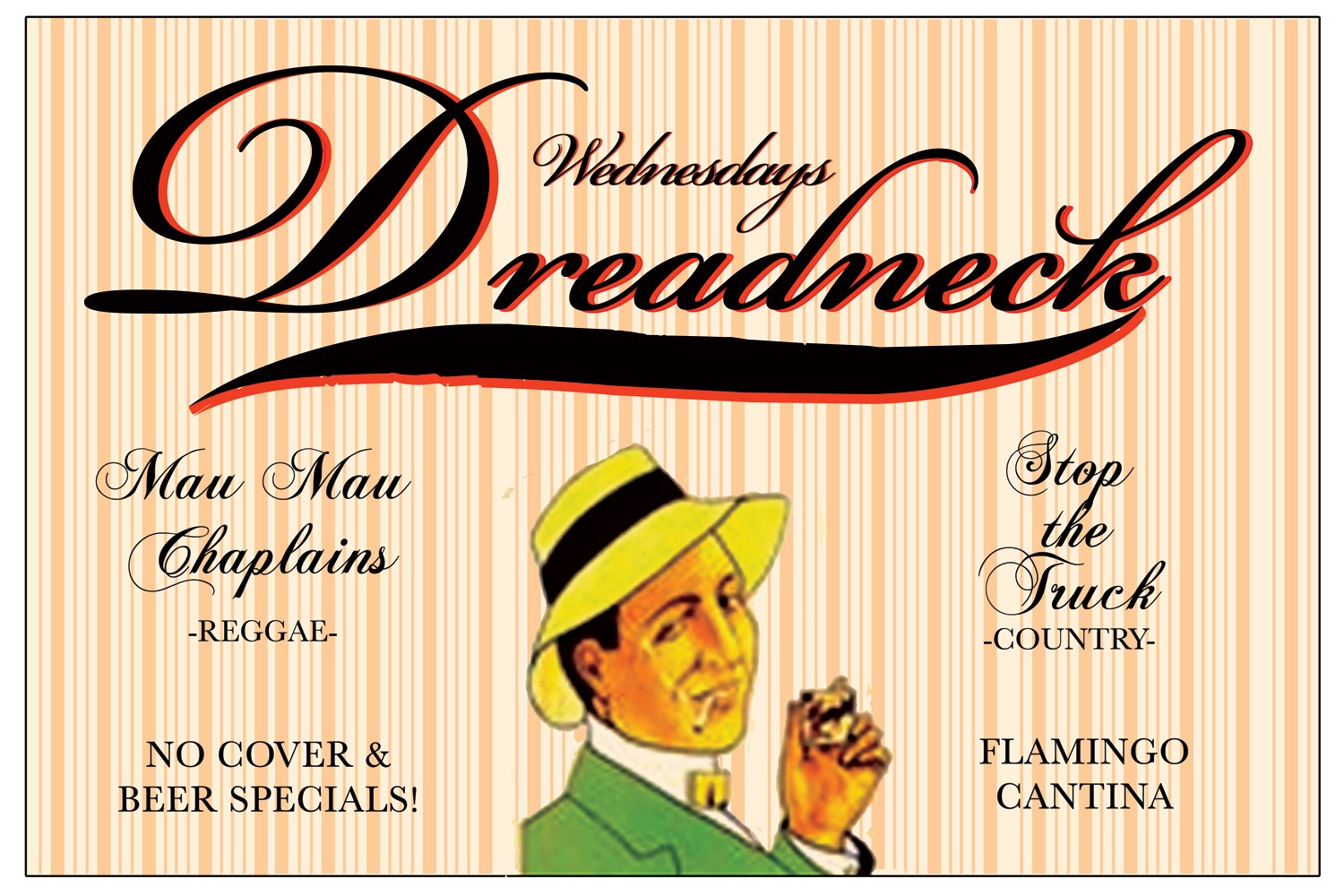 Flamingo Cantina
515 East Sixth Street, Austin Texas


Current Lineup

Alan Moe Monsarrat - Lead Vocals, Bass
Steve Carter - Lead Vocals, Rythm Guitar
Miguel Pankratz - Harmony, Drums
"Special Ed" Ferguson - Lead Guitar
Boomer Norman - Keyboards
Jeremy Clarkson - Keyboards
Donny Silverman - Horn
Mark Wilson - Sax, Flute
Micah Shalom - Trumpet
Tiger Daniel Anaya - Horn
Mike Koetting - Sound Support, technical