The Mau Mau Chaplains - Discography

Listen Up Texas Reggae Fans
For a limited time only, we are making the entire Mau Mau Chaplains, Lotions, and I-Tex catalog available in full length, high fidelity format for your listening pleasure. Scroll, select, and enjoy!

Texas Reggae - It's all country music, just different countries
Welcome to the music of The Mau Mau Chaplains, The Stop The Truck Band's reggae alter/ego, and Texas' premier reggae cover band.


WEB FAVORITE! Collyman - Performed on the Auditorium Shores stage for SXSW 2005.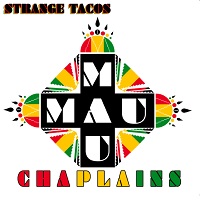 The Mau Mau Chaplains


Strange Tacos


Strange Tacos was recorded at Clockright Studios and Travis Kelly's in beautiful Austin Texas.
Produced by Moe Monsarrat and the Mau Mau Chaplains.
Thanks to our many friends worldwide, our families, Grant King and family, and the Flamingo Cantina

Strange Tacos
UPC# pending
Release Date: October 27, 2014


01. Police Haffi Murder

02. One Nighter

03. Forces of Interdiction

04. Dub The Police with McPullish

05. One Nighter Dub with McPullish

06. Forces Dub with McPullish

07. Interdiction dub with McPullish and Judge


The Mau Mau Chaplains


Cowboys And West Indians


This project was originally recorded about 8 years ago by Gene Brown and Moe Monsarrat. Our concept at the time was to incorporate some typical country music instrumentation (pedal steel , Telecaster, fiddle, mandolin)into reggae. Gene did an incredible job creating a distinctive sound for this recording. Sadly, before this CD was finished, Gene passed away. Also, our brilliant lead guitarist of 15 years, Boomer Norman, had a stroke and lost the use of his left arm.
I decided to finish this CD as tribute and testament to both Boomer and Gene. I added horns, backing vocal parts, and percussion to flesh out the sound, This CD is really a vision Gene and Moe had for the Mau Mau Chaplains.
Hope you enjoy it, Steve Carter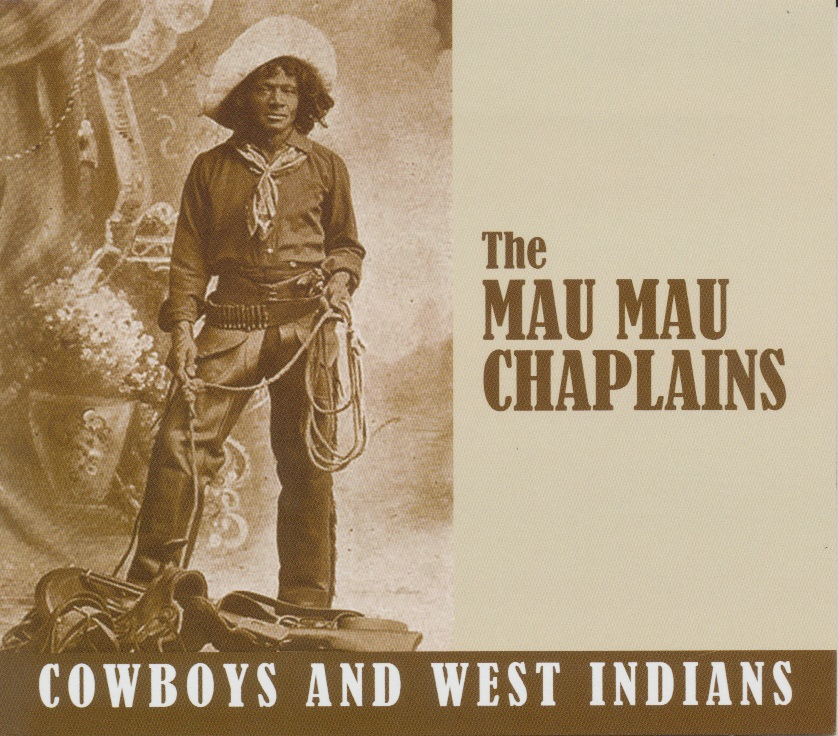 Cowboys And West Indians
UPC# pending
Release Date: 20 November 2014

01. Doo Mama Doo

02. Foreign Mind

03. Where Did I Go Wrong

04. Man Shortage

05. Peek A Boo

06. Trouble In The Dance

07. Substitute

08. In A Dis Ya Time

09. Private Enemy No. 1

10. Youth Of Eglington

11. Ram Goat Liver

Produced by the late Eugene Brown.


The Mau Mau Chaplains
Live From South Austin
Also known as the South by Southwest Auditorium Shores Concert, this 2005 performance was recorded and mixed by David Roach with mastering by Jerry Tubb.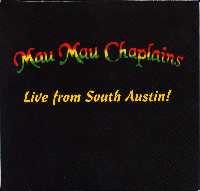 Live From South Austin
UPC# pending
Release Date: To be announced
01. Intro - All I Want To do

02. No Bad Woman

03. Hard Man Fe Dead

04. Front Door

05. Collyman

06. Two By Two

07. Dreams To Remember

08. I Man Bitter

09. Rivers Of Babylon


Smokey Jones with the Mau Mau Chaplains
Island Bumpin'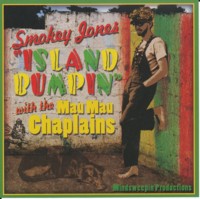 Island Bumpin'
UPC# 78572-951329
Release Date: 2005
Rewind to the seventies, when, as most Austin musicians were playing for smoke and tortilla chips, Smokey began to quietly record and archive some of the Hill Country's most unique musical performances. Then, fast forward to winter, 2005, when as most of us were arguing politics and wrapping Christmas presents, Smoky, unannounced as usual, quietly slipped back into town and sent the word out to those still riding for the brand, meet up at Bismeaux, and let's get this stuff out of the can... The results are inescapable. Long shelved performances by the Lotions, the I-Tex Dub Boys, and E. R. Shorts have been magically brought back to life featuring Austin's quintessential Reggae tribute band, the Mau-Mau Chaplains. In addition to vintage performances by the above-mentioned artists, this album contains several new recordings by the Mau-Maus. 01. Man Bitter (Curfew Time)

02. Groovy Little Thing

03. This Masquerade

04. Love Is Overdue

05. Monster Takes The Beach

06. Fat Fat Girl

07. Shortstraw

08. Ain't No Sunshine

09. Funky Kingston

10. Mona Lisa

11. Confirm Reservation

12. Smokey Weather

13. Whole Lotta Love

Produced by Allen Moe Monsarrat, Steve Carter, David Roach, Miguel Pankratz, Jim Finney, and Smokey Jones.


I-Tex
Camp Ben Reunion, 2002
I-Tex, whose forte was playing Texas country music in a reggae style, was a predecessor reggae band of the Mau Mau Chaplains, fronted by Alan Moe Monsarrat.
These are board recordings from a reunion of the I-Tex band held at Camp Ben McCulloch, located twenty miles west of Austin. This reunion, a seminal point in the organization of the Mau Maus, comprised a band assembled by an amazing response to an open invitation issued to any and all fans and twenty-sumthin' former members of the I-Tex band, an Austin reggae staple throughout the eighties.
"Texas Music In A Reggae Style"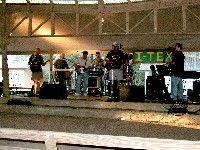 I-Tex Camp Ben Reunion
UPC# none
Release Date: none
01. Africa

02. Bend Down Low

03. Johnny Dollar

04. Kinky Reggae

05. Laredo Rose

06. Longing For Your Touch

07. No Difference

08. Ring Of Fire

09. Since I Fell For You

10. Why Don't You Love Me


Live sound: Mike Koetting
Recording & Mix: "Special Ed" Ferguson


I-Tex
Border Crossing
This studio recording of the I-Tex band, completed to a pre-mastering stage, was an attempt to capture the late-eighties Texas reggae scene and the lifestyle of it's participants.
Time and copying have done nothing to help audio quality, but time has not hurt the quality of the performances.
"Texas Music In A Reggae Style"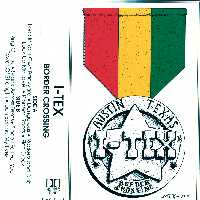 Border Crossing
UPC# none
Release Date: none
01. The Boys Are Mighty Dangerous

02. Skank Across Texas

03. Flat creek

04. Lion Behind My Eyes (listen)
05. Look In Your Own Back Yard

06. Pioneer Roots

07. Ring Of Fire

08. Rockers & Dub

09. Since I Fell For You

10. Lock Up My Love

11. Tower Of Strength

Producer: Vernon Porter


The Lotions
The Lotions
This album, released in 1981, was studio recorded in Austin Texas. The Lotions were America's mainland reagae cover band in the seventies. Featuring Alan Moe Monsarrat on vocals, this release sold well on stage and at local outlets.
"Texas Music In A Reggae Style"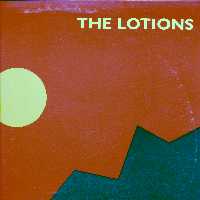 THE LOTIONS
UPC# none
Release Date: 1981
01. Pushin Too Hard

02. Groovin Song

03. Get Up (Don't Get Down)

04. Just Like A King

Producer: Craig Leon and David Roach

Current Lineup

Alan Moe Monsarrat - Lead Vocals, Bass
Steve Carter - Lead Vocals, Rythm Guitar
Miguel Pankratz - Harmony, Drums
"Special Ed" Ferguson - Lead Guitar
Pat McCann - Accoustic Guitar
Matte Jacobs - Keyboards
David Roach - Keyboards
Donny Silverman - Horns
Mark Wilson - Horns
Mike Koetting - Sound Support, technical